Webinar: Developer Experience Strategy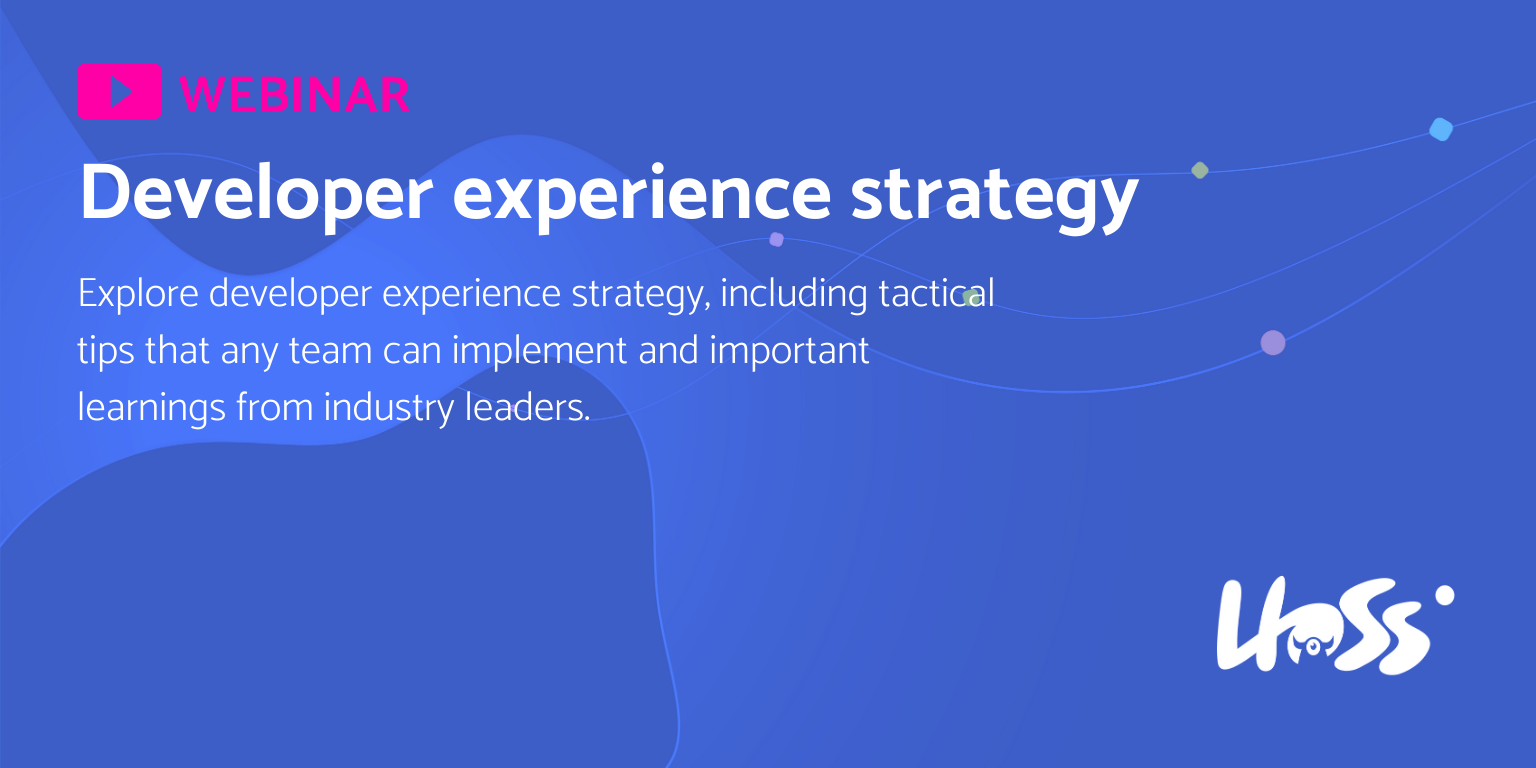 Wowing developers is now mandatory
The API universe is exploding with growth. There are new entrants daily, both new API oriented startups and larger enterprises offering new services to customers. This growth has raised the bar for what developers expect from companies that offer APIs. Companies that see this transformation coming and understand that wowing developers is critical will thrive and those that don't will find their customers going elsewhere.
Join Hoss for a webinar exploring developer experience strategy, including tactical tips that any team can implement and important learnings from industry leaders.
DX trends
Accelerating your DX strategy
Measuring success
(Can't make it but don't want to miss it? Register here and we'll send you a recording.)
About Hoss
Hoss is a developer experience platform that gives teams the essential tools they need to deliver a world-class customer experience. API-driven companies  like Xendit, AssemblyAI, and Zentail trust Hoss to help them better acquire, understand, and support their customers. With Hoss, teams can offer superior documentation and developer content, gain deep visibility into how customers are using their API, and provide robust and customizable developer dashboards. Hoss is backed by top investors like Y Combinator, FundersClub, Soma Capital and Liquid2 Ventures.